Raspberry Pi Operating Systems
If you're looking for tutorials on installing Raspberry Pi operating systems then we have an ever-growing range of tutorials that do exactly that. They go through all the steps to installing and configuring the OS so you can get creating as soon as possible.
The range of operating systems (OS) for the Pi is continually growing as the years go on. You can find an increasingly amount of ports of favourites such as chromium and Android. For the most stable OS I recommend sticking to Raspbian.
Every OS has its pros and cons with some better being for desktop use whilst others being better for servers and other tasks that don't require a desktop. Keep this in mind when deciding which one to install.
We're always looking for more Raspberry Pi operating systems to try out so if you have one then be sure to let us know. If you would love to stay up to day on more projects be sure to follow us on social or join our mailing list.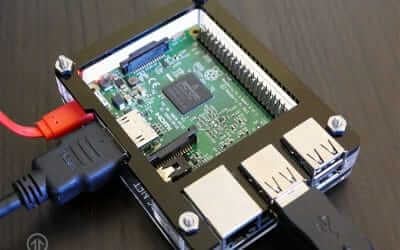 In this guide, I will take you through the steps on how to install Raspbian for the Raspberry Pi. It's a straightforward process and is perfect for anyone looking to install a clean version of the operating system. This method differs to the NOOBs installation guide...
read more
If you've already settled on an operating system but you're completely new to Linux then I highly recommend checking out some guides on using the terminal/command line. A good Linux cheat sheet will help you learn a lot of the basic commands fast, you probably won't need to know anything too advanced.
Most of the projects on this website have been designed for use with Raspbian so you may find if you're running a different operating system that the commands and packages will differ. Keep this in mind as it might make some simple projects a little more complex.
I hope that these Raspberry Pi operating systems tutorials help you with both choosing and installing one. Most of the installation processes are pretty simple so it's great for anyone new to installing a Linux based OS. If you have some feedback, recommendations, or something else that you would like to say then please be sure to comment on the relevant tutorial.