Raspberry Pi Media Projects
These Raspberry Pi media projects will help turn your Pi into a media hub, they will guide you through the process to setting up a cheap Kodi powered media center, a headless low powered music player and much more.
These projects are a great example of how versatile the Raspberry Pi can be. It is also a good showcase on how useful it can be in handling various media projects with little to no issues. They are also a great beginner project to start off with for your first Raspberry Pi.
There is no best media center software that you can install. Each tend to have their own pros and cons, for example, Kodi is a great all-rounder whilst something like the Pi music box is really good for music but doesn't handle video.
As we always like to mention, this is just the start the of all the media projects we plan to do. If you want to stay up to date on all the latest projects then be sure to follow us on social or sign up to the mailing list.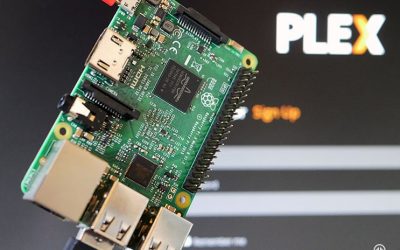 In this tutorial I go through all the steps to getting your very own Raspberry Pi plex server up and running. This is perfect for anyone who wants to have a media server that can be accessed by anyone within a household. You can also set it up to be accessed outside...
read more
As I mentioned above, if you're looking for a fully-fledged Raspberry Pi media center then something like Kodi or OSMC is your best bet. Just keep in mind it may not perform the greatest as these software packages can get quite performance heavy.
If you have any suggestions on media projects to cover then be sure to let me know either by emailing me or leaving a comment on a related project that I already have published.
I really do hope that these Raspberry Pi media projects work out for you and that you don't run into any issues. As I mention on all the tutorials if you do run into issues be sure to leave a comment so I can consider fixing an issue or helping you troubleshoot.