Raspberry Pi Intermediate Projects
These intermediate Raspberry Pi projects are for people with an intermediate amount of knowledge about Linux, programming and the Pi features.
The projects can still be done by a beginner but it is much easier to come across trouble and is a lot harder to debug and fix the problem.
If you're looking for a little bit more challenging and want to start learning more advanced concepts on the Pi, then these projects are great. If you're just after a large range of projects, then be sure to check out all our latest Raspberry Pi projects.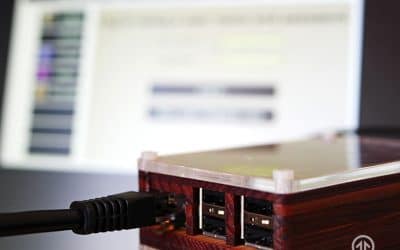 This Raspberry Pi email server tutorial will take you through the steps on how to setup your very own email server that is both low cost and relatively versatile. One of the many reasons to setup a personal server on the Pi is its low cost. The initial cost is low and...
We will be constantly adding more and more intermediate projects in the future so make sure you check back in the future. We may have something you're interested in.
If you have only just started with the Raspberry Pi, then you should check out the beginner Raspberry Pi projects. These projects are super easy and aren't very hard to get up and going. It is a great starting point if you're completely new to the Pi and the Linux operating system.
If you're completely new to the Pi, then you probably want check out our getting started page. This teaches everything you need to know about getting started with the Raspberry Pi. This includes thing such as installing Raspbian, required equipment and much more.
Looking for some guides on how to use some of the common features of Linux and the Raspberry Pi? Be sure to check out our Raspberry Pi guides. In these guides we go into how to SSH, setup Raspberry Pi dynamic DNS. WiFi and much more.
Want to make your Pi look good? We have a guide on the top 5 Raspberry Pi cases you will find currently on the market. We also have an ever growing list of Raspberry Pi accessories that you should also check out.
We hope that these intermediate Raspberry Pi projects help you create some pretty cool stuff. If these are still a little too basic for you then be sure to check back soon as we will have some advanced projects coming soon.
If you want to stay up to date on all things Pi, then make sure you follow us on any major social network.