Today the Raspberry Pi 3 was released and brings some pretty cool new features to the board that that may interest you.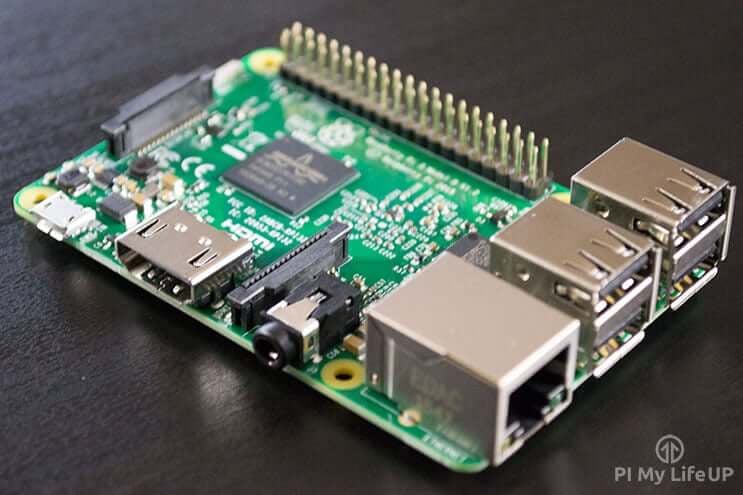 The first best thing is the price will remain the same sitting at $35 USD this will, of course, vary depending on where you buy it from and if you need to pay for shipping or any extra taxes.
The Raspberry Pi 3 Features
The Raspberry Pi 3 comes with a 1.2GHz 64-bit quad core ARM Cortex-A53 CPU. This CPU means you will have a lot more processing power available. It will be interesting to see what we can do with this extra bit of power. According to some benchmarks done the CPU offers 10x more performance over the Raspberry Pi 1 and a 50% increase over the Raspberry Pi 2.
One of the coolest new features is the integration of 802.11n wireless LAN and Bluetooth 4.1 onto the board itself. This enhancement means you will no longer need to buy an extra WiFi dongle and should mean fewer problems when it comes to setting up the WiFi and Bluetooth.
The amount of RAM remains the same with only 1gb available. The USB ports also remain unchanged with the Pi 3 featuring the same 4 2.0 USB ports we saw on the predecessor. There is also no change to the ethernet port with it still sitting at 10/100 Mbps.
There is currently no A+ version of the Pi 3, but they do expect to be releasing one in the next three months so stay tuned for that!
The power requirements roughly remain the same, but if you have power hungry USB devices attached to the Pi, then it is recommended that you upgrade to a power supply that supports 2.5A.
Everything else pretty much remains the same, If I missed something be sure to point it out in the comments below.
To summarize the three new features in the Pi 3 are:
Broadcom BCM2387 chipset
The 1.2GHz 64-bit quad-core ARM Cortex-A53 CPU
Integrated 802.11n wireless LAN and Bluetooth 4.1
The features that haven't changed between the Pi 3 & the Pi 2:
1 GB LPDDR2 memory
1 x 10/100 Ethernet port
4 x USB 2.0 ports
40 GPIO pins
DSI connector
CSI connector
1 x HDMI video/audio connector
1 x RCA video/audio connector
microSD card slot (For OS)
micro USB connector for 2.5 A power supply
Software
You will need to download and install the latest version of Raspbian/NOOBs for the Pi 3. If you go to try to install an older version, it may not work so make sure you install a new image. Raspberry Pi foundation has also hinted at a possible 64-bit version of the operating system but depends how much user interest there is in it. For now, we're stuck with the default 32bit Raspbian operating system.
You can find the new version of the Pi for sale at all the usual retailers such as RS components, Amazon, element14 however for some smaller retailers it may take a bit longer to become available. Be sure to check out all our guides and tutorials for some great Raspberry Pi 3 project ideas.
If I have missed anything or you would love to share your thoughts on the Raspberry Pi 3 then feel free to drop a comment below!