Now there are plenty more exceptional cases on the market, but these, in my opinion, are the coolest Raspberry Pi cases.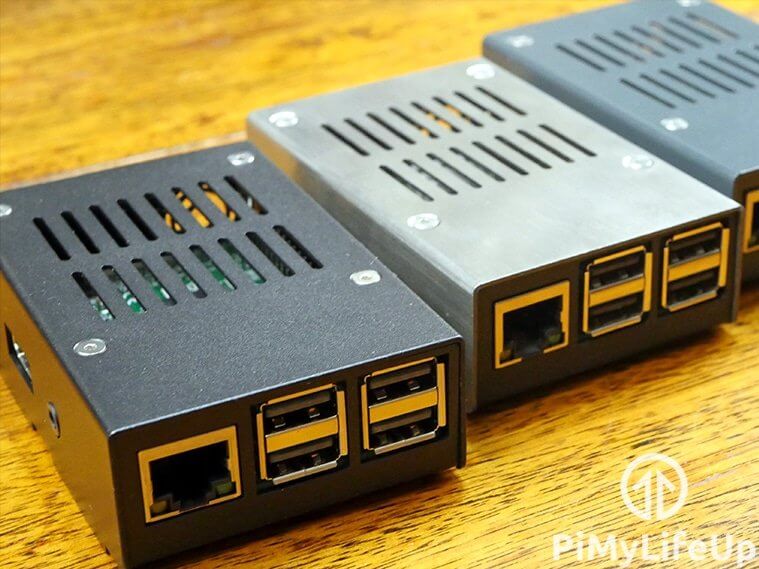 Each of these cases has their pros and their cons which I'll go through briefly below.
In this roundup. I will highlight some of the functionality issues that you might have with any of these cases and anything else that you should know. Some unique features make some cases better for specific Raspberry Pi projects than others.
These are just cases, so there isn't a huge amount to talk about, but you might be surprised how some Pi cases can vary quite a bit in quality, functionality, and appearance.
Below is my entire round up of all my current favorite Raspberry Pi cases. Keep in mind that the video doesn't go into some of the newer cases that are now available.
Raspberry Pi Cases Video
Be sure to check out the video I have prepared below where you can see each case individually as I talk about at them.
As always if you like what you see, then please subscribe. Alternatively, you can find my full written write up right underneath the video.
Adblock removing the video? Subscribe to premium for no-ads.
KKSB Raspberry Pi Case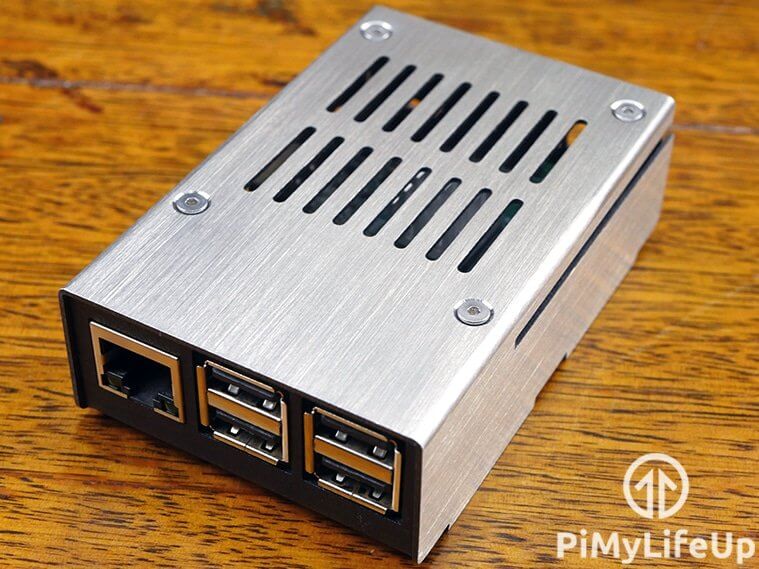 This stylish case looks great and is very robust. The powder-coated steel and stainless steel give this case strength that you often don't see in other cases.
You can get this case in other styles such as built with aluminum and colored grey. Perfect if you prefer your case to be lightweight. There is also a black metal case that is perfect if you just love the color black.
The case is designed by KKSB, a business located in Sweden and you can tell that a lot of time and effort has been put into designing this case.
You will find that the case is easy to put together and requires just four screws. The Raspberry Pi fits nice and snug in the case without any huge gaps around I/O ports.
I recommend that you use a breakout kit if you plan on using the GPIO (General Purpose Input/output) pins. There is an excellent slot on the that you can use to have the ribbon cable come out of the case. This will give you easy access to the pins without needing to undo the screws to open the case constantly.
There are also slots in the case so you can connect external devices to both the CSI (Camera Serial Interface) and DSI (Display Serial Interface) ports.
You will find that this case is surprisingly affordable at roughly $22 USD. To me, it's a pretty good price for the case.
Buy The KKSB Raspberry Pi Case
The Wooden Borg Case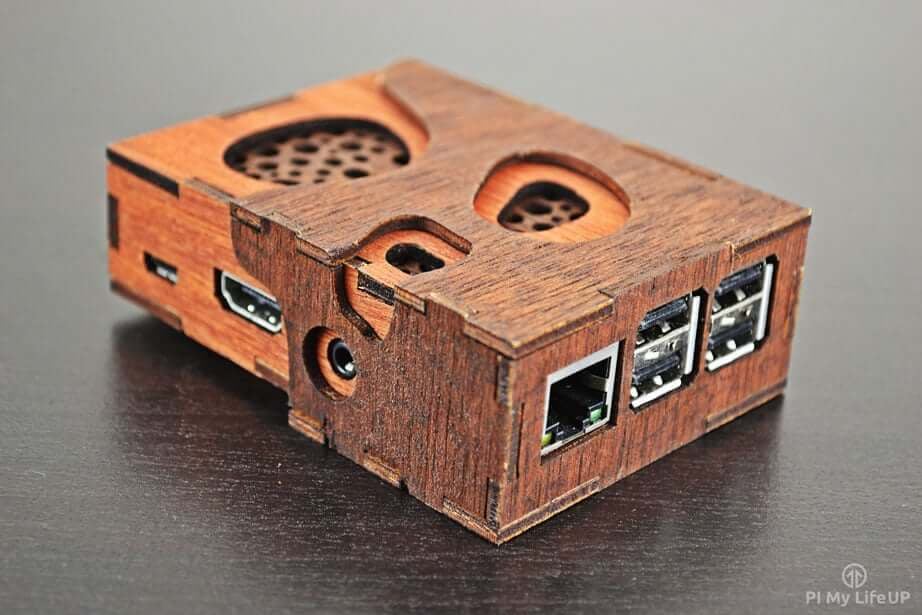 When I first opened up the Borg Plus by C4 labs, it had an amazing fresh wood smell to it. Even after quite some time it still retains that fantastic smell to it.
This Raspberry Pi case is easy to assemble quickly. Firstly, place a wooden piece underneath the Pi (It will slot in perfectly once you find the right spot) and slide it into the case. Next, put the other end on and insert two screws into the bottom of the case.
This case has no gap for the ribbon cables that is required for the the (DSI) screen and (CSI) cameras. They instead will need to go through the side GPIO slot that can make it quite difficult if you have a lot of hardware attachments.
For what this case lacks in hardware access, it gains in looks. It simply looks amazing, and the finish on the wood is nice and would make a great addition to a media center setup.
This case is on the higher end with the pricing sitting around twenty to thirty dollars but is well worth the extra money if you can afford it.
Zebra Case AKA Black Ice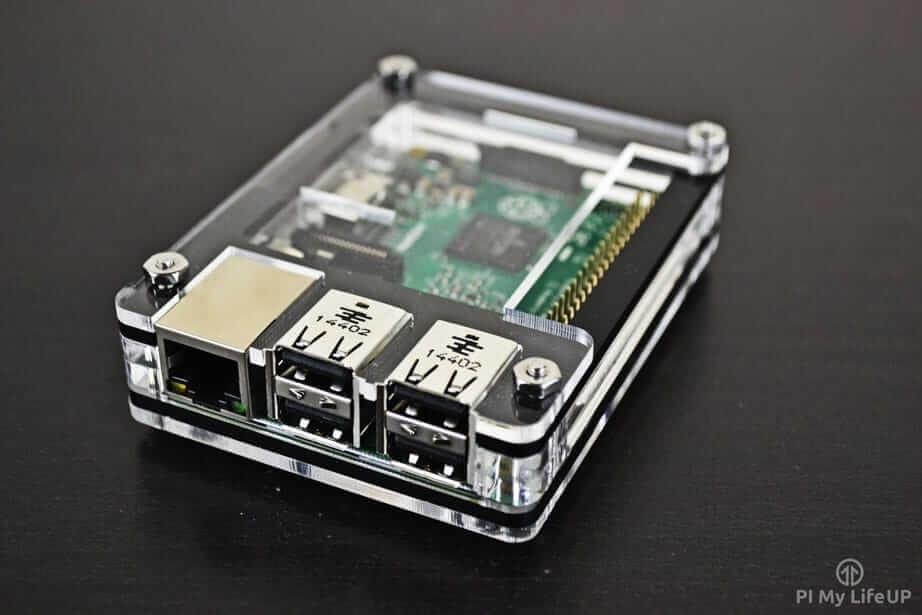 The Zebra or Black Ice case is one of my favorite Raspberry Pi cases as it is compact and retains full access to all the hardware slots.
This case can be wall mounted but make sure you place it on plastic hooks as metal nails or screws can come into contact with the board and short it.
You will see that this is a high-quality case that looks great and retains access to all the hardware slots on the Raspberry Pi.
There isn't much to fault with the case, except for the bolts that are sitting on top of the case might be unappealing to some. However, I don't mind the look and think it is an exceptional case.
This case, much like the Borg case is a bit pricey sitting at around roughly fifteen to twenty five dollars. It is well worth the money if you want a great looking case but also want to retain access to all the internal hardware slots.
Pibow Timber Case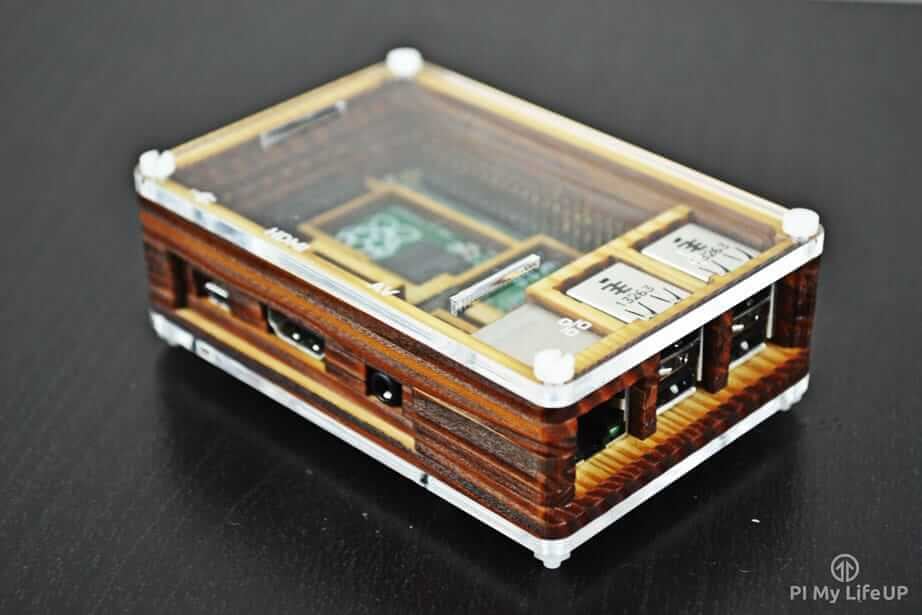 The Pibow Timber case is yet another great looking case (I might just love the look of timber cases).
The case came in a very professional package and was easy to assemble. The easy assembly is thanks to the instructions provided and the easy identification of each of the pieces.
Once assembled this is a very solid case, just make sure you're careful when putting it together as the wood parts can be a bit delicate.
This case has been designed only to allow you to bring the smaller ribbon cables out such as the Raspberry Pi camera. The large missing slot means if you want to use the GPIO pins then you will need to modify the case slightly.
You will find that this case is in the higher range of pricing averaging around twenty dollars but is well worth the extra money if you want an awesome looking case. Unfortunately, I struggle to find this case on sale but similar ones are still available.
Jet Black By jbTek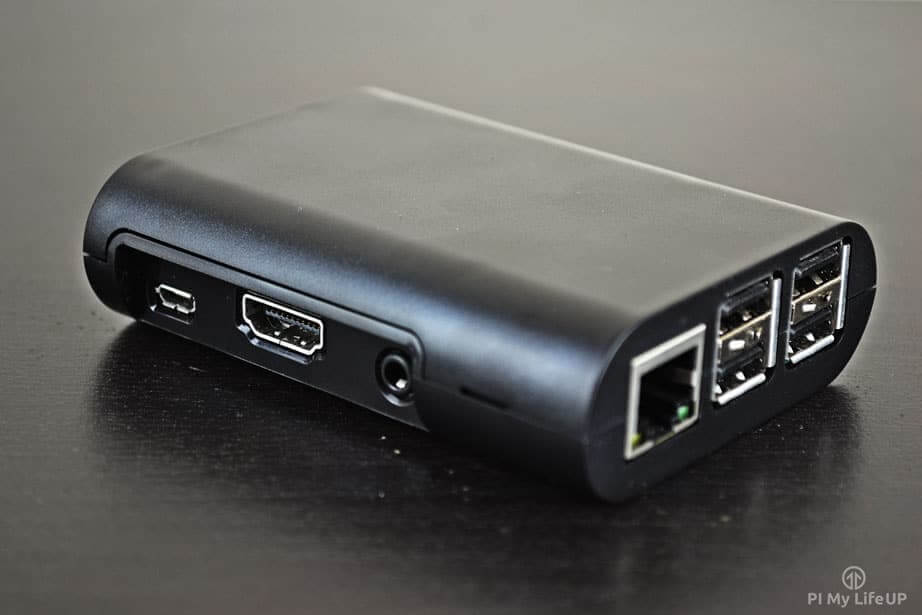 The Jet Black Raspberry Pi case by jbTek is a nice sleek black modern looking case.
I actually quite like this one as it is straightforward to put together. All you need to do is place the Pi in the case and put the top on. Next, do the four screws up, and you're all good to go. It is probably the easiest case I have ever put together.
The downside to this case is there is no access to any of the internal hardware slots. No access slots mean either you don't use any of the extra bits such as the Pi camera, or you modify the case yourself. The back vent is removable, so if you wanted to, you could bring ribbon cables, GPIO cables out that way.
This make will make for a great little case for a Raspberry Pi web server, media center and any other projects that don't require access to the hardware slots. This case is also very affordable averaging about ten dollars or more for the case.
The Official Raspberry Pi Case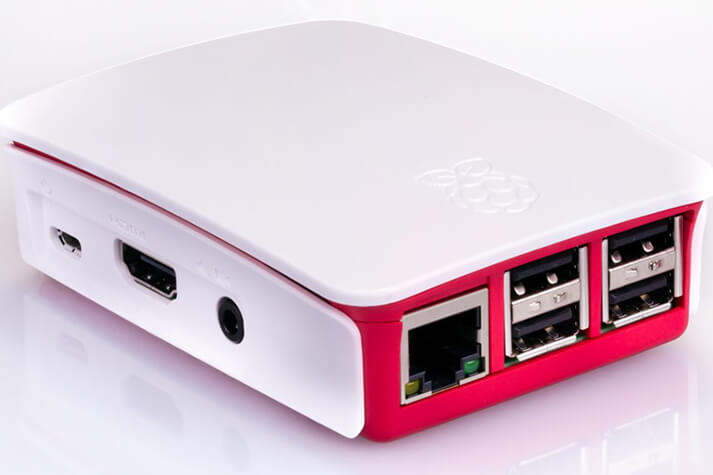 The official Raspberry Pi case is one of the most attractive cases that you can find.
It's made from ABS (Acrylonitrile Butadiene Styrene) and is very well built. It has a lid that makes access the GPIO pins, display, and camera connectors easy. You can even remove the sides if needed.
It comes in two different color schemes. The first is red and white, this combination is my favorite. If you're looking for something a little less vibrant the black and grey color scheme should make you happy.
This case doesn't support the Raspberry Pi 2 and any models before that. It does, however, support the latest Raspberry Pi 3 and 3 B+ models.
Another great thing about the Official Raspberry Pi case is how affordable it is. Expect to pay roughly $10 USD without shipping. Of course, this can vary heavily depending on where you buy it from.
Conclusion
I hope you have enjoyed this article on some of the coolest Raspberry Pi cases. If you have any of your own thoughts that you would like to let us know then be sure to drop us a comment below.
Affiliate link disclaimer: All the products I mention on this website I have personally purchased and used at least once. Some of the links on this website are affiliate links that earn me a small commission whenever a sale is made.