The official Raspberry Pi keyboard and mouse is now available from most Raspberry Pi retailers.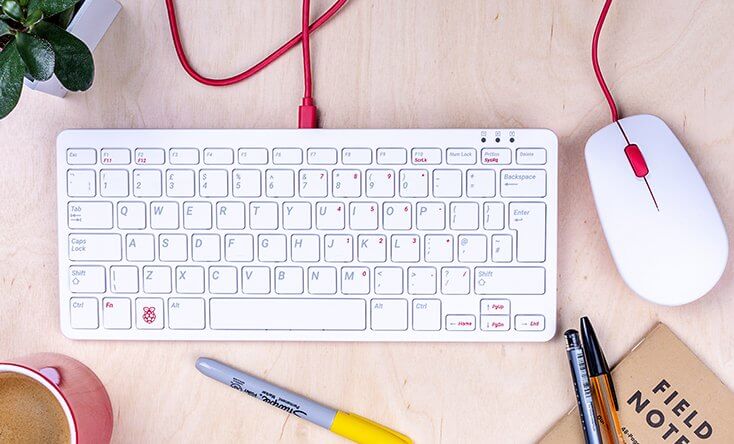 These products aim to be affordable and stylish. The red and white color scheme looks very, but if you rather something more toned down then they're also available in a black and grey color scheme.
If you already have an official Raspberry Pi case, then you will be glad to see that the color scheme will match these products will match it perfectly.
If you're looking for a fully featured keyboard and mouse, then these products will unlikely appeal to you as they're pretty basic.
You can check out both the keyboard and mouse in the video below.
The Official Raspberry Pi Keyboard
The official Raspberry pi keyboard is everything that you expect in a standard keyboard. You can connect it to your Raspberry Pi using a USB type-a to micro USB type-b cable (included). It's fully compatible with all the Raspberry Pi devices.
It features a 79 (78 US) key matrix that is very much the same that you will find in most laptop computers.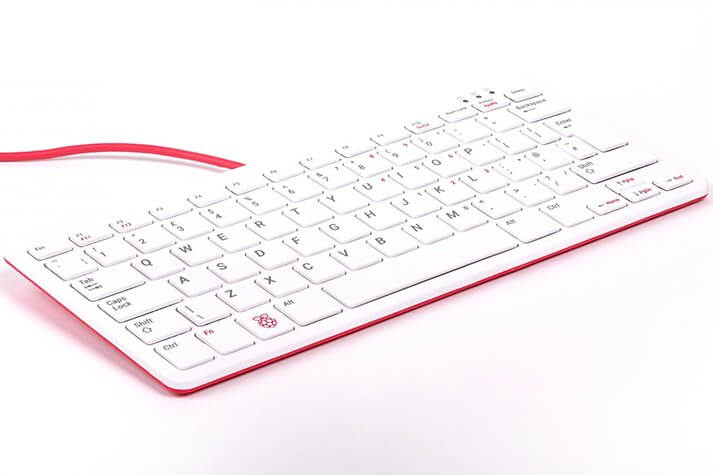 You can get the keyboard in one of six different country keyboard layouts. They include, English (UK), English (US), French, German, Italian and Spanish.
It has three USB 2.0 type-A ports that will come in handy for connecting other devices such as the official Raspberry Pi Mouse. The hub will come in handy with the Raspberry Pi Zero and A+ modules as they only have one USB port.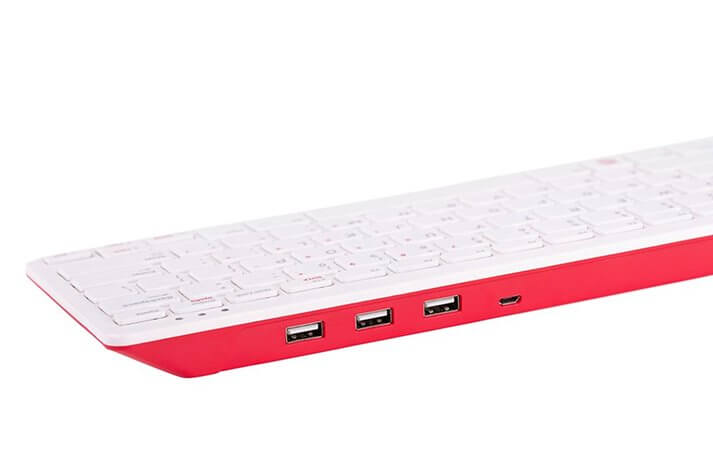 This has all the basics that you want in an affordable keyboard. The USB hub will come in handy for additional USB devices. I recommend checking out the official mouse if you want everything to be matching.
The Official Raspberry Pi Mouse
The official Raspberry mouse features a stock standard mouse layout. It has three buttons, a scroll wheel and is optical.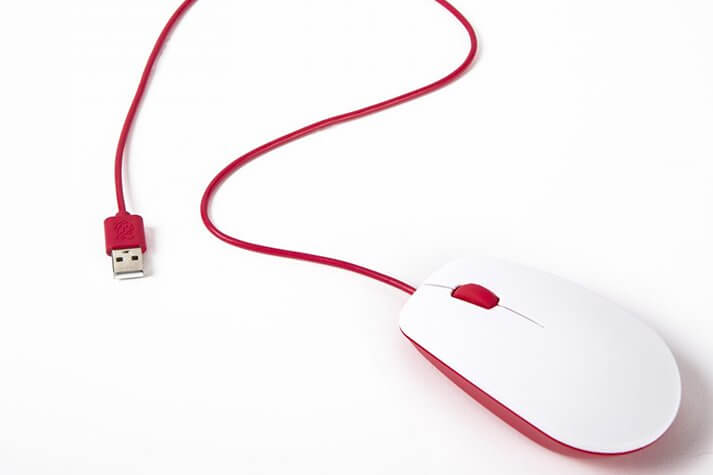 You can buy it in two different color schemes. The first is raspberry red and white (my favorite) or in plain black and grey.
The mouse is ambidextrous, and the cord has been made long enough (60cm/23.6 in) to use in both your left and right hand. With that said, you might need to plug it into the keyboard for a bit of extra cord distance.
There isn't much else to say about the mouse but is everything you expect with a standard affordable mouse.
Find out more information
We love the look of both the new keyboard and mouse. They're affordable with most vendors selling them at £ 16.00 for the keyboard and £ 7.00 for the mouse.
You can find out even more about these cool new products over at the official Raspberry Pi website.