This guide will show you several different ways you can set up a remote control for Kodi.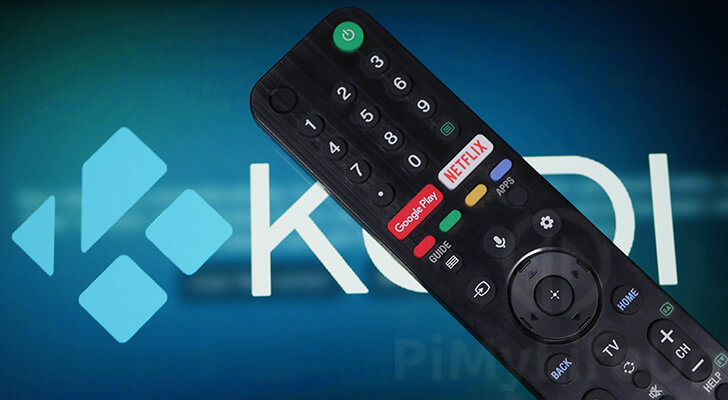 There are numerous ways that you can remotely control your Kodi media center.
We will show you some of the best possible options and explain how you can make use of them.
Some of these options are entirely free, while others may require you to purchase additional hardware to use it.
The remote control options that we will be showing off in this guide work perfectly with Kodi.
Remote Control Options for Kodi
There are a variety of ways that you can control your Kodi powered media center using a remote.
Some of the methods for remotely controlling Kodi that we will be exploring is HDMI-CEC, IR Remotes, Android/iOS Apps, and the Kodi web interface.
If you are using one of the major distributions for Kodi, such as LibreElec, OSMC, or XBian, then you can be confident knowing that they have all been fine-tuned to handle most of these methods with relative ease.
If you have installed Kodi yourself, then don't worry, as most methods don't require much work to get going.
One thing to note is that you don't necessarily have to go out and buy yourself an IR-based remote control. There are apps available for both Android and iOS that allow you to control Kodi remotely.
You can also obtain some Android-based devices relatively cheap these days. So a simple, low-cost phone or tablet can make a cost-effective smart remote control.
Using HDMI-CEC to Remotely Control Kodi
The first remote control method we are going to talk about is HDMI-CEC. This method allows you to use whatever controller you use for your TV to control your device remotely.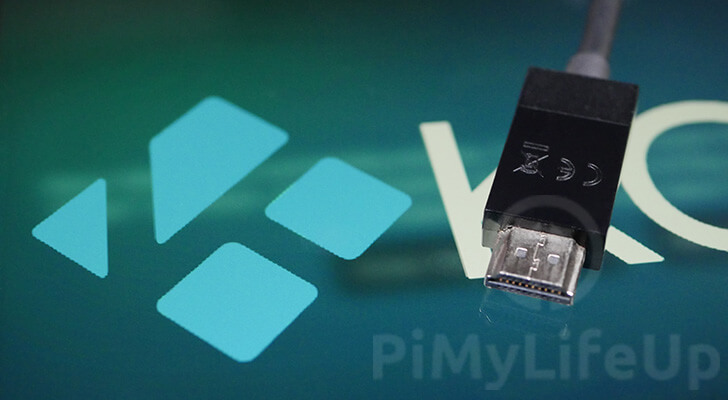 HDMI CEC is the easiest way to control your Kodi media center. It doesn't require you to deal with any additional controllers helping create a seamless experience.
The Kodi software features built-in support for the HDMI-CEC standard, meaning you don't need any separate drivers.
This built-in support allows you to control the software without ever having to switch to a different remote.
HDMI-CEC works by sending the key press commands that the TV receives over the HDMI-cable to your device.
Despite the advantages of HDMI-CEC, there are a couple of drawbacks that we should bring to your attention.
1. First, not every TV has support for the HDMI-CEC standard.
While it has become a standard inclusion for modern televisions, you should look up your TV's model to make sure it supports HDMI-CEC.
2. Secondly, most graphics cards do not feature built-in support for HDMI-CEC.
Both NVIDIA and AMD both don't have much interest in implementing the standard. Intel has only included support in some specific Intel NUC's.
It helps to search up on your device to see if it has HDMI-CEC support. For example, the Raspberry Pi's HDMI ports feature support for the CEC protocol.
You can get around this limitation by making use of a device such as the pulse-eight adaptor.
The pulse-eights works by acting is a pass-through for your HDMI cable. The adapter will look for CEC commands and pass it through to your device using a USB cable.
Using an IR Remote Control with Kodi
To use an IR remote control with Kodi, you will need to first invest in an IR receiver for your device.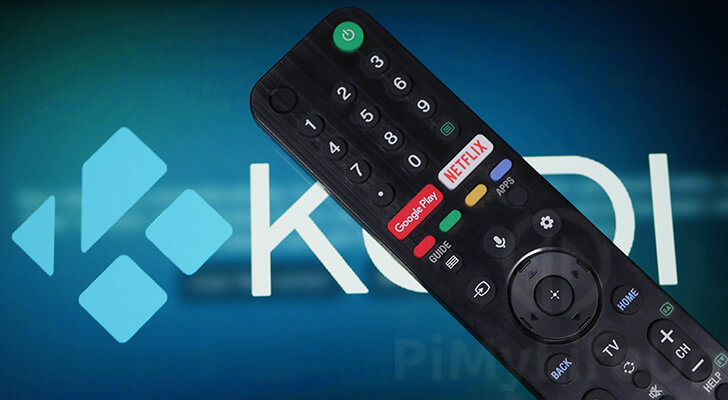 Some remote controls that you purchase will come with their own USB receivers that should work with Kodi.
However, suppose they don't have their own receiver. In that case, there is a reliable alternative that you can utilize, and that is the Flirc USB.
The Flirc is a little programmable USB IR receiver. The IR receiver can be synchronized with almost every remote control as long as it uses an IR signal to operate.
Best of all, the Flirc features built-in support for Kodi's button sets. Using the provided software, you can bring up all of Kodi's buttons and map each of those to a button on your remote control.
Configuring Flirc is made incredibly easy through its straightforward GUI interface. This interface can be used on Windows, macOS, and Linux devices.
Using Game Controllers with Kodi
Game controllers are an affordable way of remotely controlling your Kodi remote center.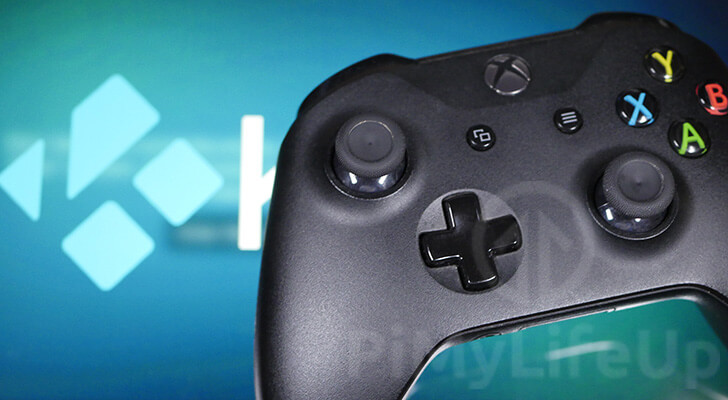 Wireless game controllers are relatively easy to come by thanks to the popularity of console gaming. Most modern controllers can be easily connected to your devices thanks to the inclusion of Bluetooth support.
If your Kodi media center doesn't have any Bluetooth support, you can purchase a dongle reasonably cheaply.
If you are looking out for a game controller that supports Bluetooth, you need to look out for the PS4 controllers or the newer Xbox One controllers.
Kodi even features inbuilt support for controllers allowing you to configure them without leaving its interface.
Android/iOS Remote Control
It is possible to use your Android or iOS-based device as a remote control for your Kodi media center.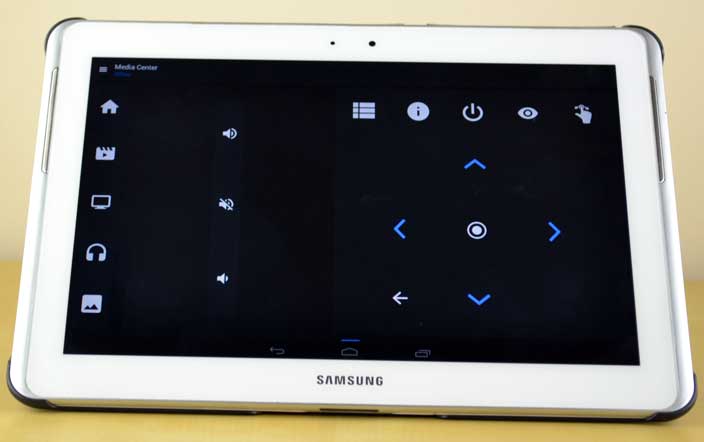 To achieve this, you will need to install an app on your device of choice.
There are many choices, so we will be pointing out the best ones that we have personally tried out.
On top of working as a remote control for Kodi, some of these apps expand functionality to the point where you can cast media to your media center.
Best Remote Control Android App
For Android, we highly recommend you use the app called "Yatse".
Yatse is packed with functionality and is regularly updated by the Yatse team. It even has support for other media centers such as Plex.
You can download the Yatse app for Kodi from the Google Play Store.
Alternatively, you can also check out the official remote control app for Kodi called "Kore". This app is developed and maintained by the Kodi team themselves.
You can find the Kore remote app for Kodi on the Google Play store.
Best Remote Control iOS App
For iOS devices, your best choice is the official Kodi remote control app.
While not as fleshed out in features as the Yatse app for Android, it still has everything that you need.
You can obtain the official Kodi remote control app directly from the Apple app store.
This remote control app was developed by joethefox, and the code is available on the official Kodi repository.
Using the Kodi Web Interface
The final remote control option that we are going into today is Kodi's official web interface.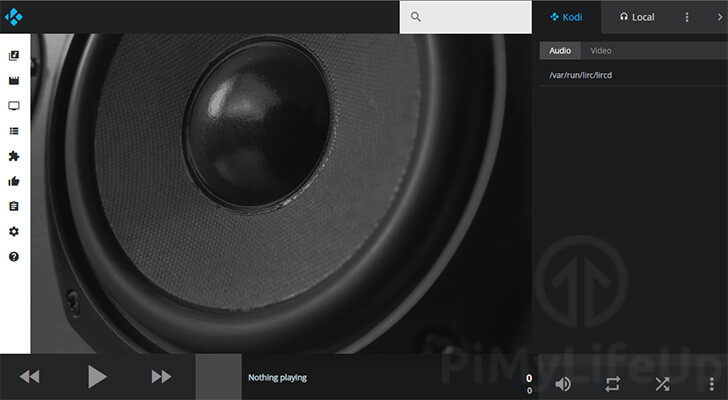 Kodi features a useful web interface that allows you to control and manage your library remotely.
Before you can make use of this feature, you need to turn it on. You can find the setting within Kodi by going to Settings -> Services -> Control -> Allow remote control via HTTP.
Once enabled, you can access the web interface by going to your Kodi media center's IP address in your favorite web browser.
If you have specified a port number for Kodi within the HTTP settings, you will need to use it.
For example, if you used port 8080, you would need to go to the following address. Of course, swapping out our IP address with your own.
http://192.168.0.115:8080
Hopefully, at this point, you now have a few different ideas of how you can remotely control your Kodi media center.
Whether that be using an IR remote control, HDMI-CEC, or your phone, you should have plenty of methods available to you.
If you feel like we missed out on a remote control method for Kodi, please leave a comment below.