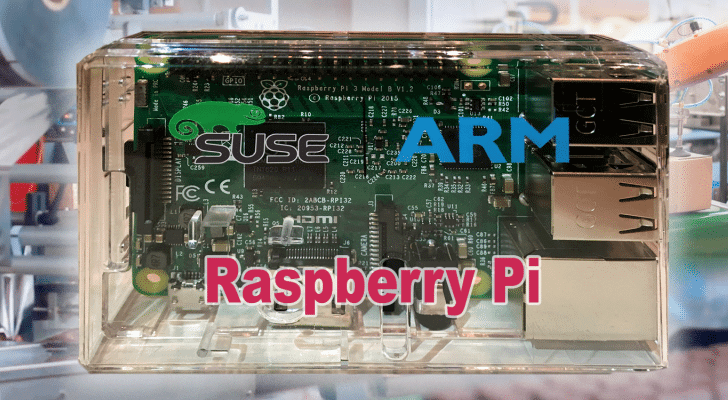 SUSE has gone and released SUSE Linux Enterprise Server 12 SP3 (SLES) for the Raspberry Pi 3 Model B. What's good about this version is that it comes with full commercial support for enterprise customers.
For those who don't know SLES is an open-source operating system that is primarily aimed at enterprise users and not your average user. It restricts itself to a major version of it only getting a major release every three or four years.
Additionally every 18 months, SUSE tends to release a service pack that offers various improvements. The reason for not doing any significant updates is to ensure that they provide the most stable base. Additionally, it also allows them to offer better support for issues as they don't have to retrain support staff constantly.
While SLES has been available on the Raspberry Pi for over two years with SLES 12 SP2, it has primarily been supported by the community and has not had SUSE's full commercial support. With the new release, business customers can now get 12 x 5 or 24 x 7 support from SUSE.
The image provided by SUSE currently supports the Raspberry Pi 3's Wi-Fi module as well as its HDMI, Ethernet and GPIO ports. However, at the moment it does not offer any support for the audio out, the 3D graphics accelerator, touchscreen or the camera port.
For those who have been using the previous SUSE Raspberry Pi image, there is a range of different improvements. For starters, it is based on a newer version of SLES for ARM so it includes additional fixes and enhancements. The image also features a reduced size thank's to slimming of the image with many developer-type packages such as compilers and debuggers being stripped out.
Please note this will not currently work on the Raspberry Pi 3B+ but SUSE have mentioned that they are working on support for the device. For now, the image can only be used on the Raspberry Pi 3B.
If you are interested in checking out SLES 12 SP3 for ARM you can download it from here.