In this quick guide, we will be showing you how to put your Steam Deck into Airplane mode.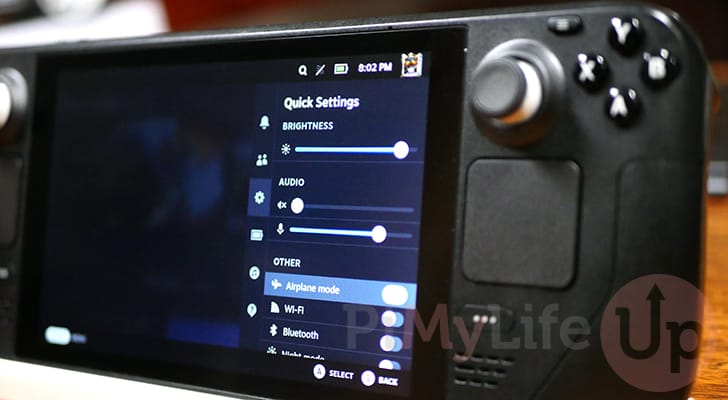 Many airlines around the world expect you to put electronic devices such as the Steam Deck into airplane mode before you can use it.
Airplane mode works by turning off connectivity features of your Deck, such as the Wi-Fi, which isn't typically very useful on a flight anyway. It will also turn off your Bluetooth connection.
There are a few advantages to using flight mode. For example, you will save power as the Steam Deck won't have to search for an available Wi-Fi connection continually.
Additionally, it will also let you continue to play games that have support for offline mode and don't need to connect to an outside server.
Airplane mode typically works better than putting your Steam Deck into offline mode. Offline mode ironically requires an internet connection to initially swap into as it requests a unique token from the Steam servers.
While airplane mode is by design aimed at flying, it has its uses outside of this. If you are traveling without Wi-Fi, you will likely want to enable this mode thanks to the power savings.
If you plan on using airplane mode, testing it out with your games before you actually need it is recommended. Try running games you want to play to see whether they need an initial internet connection to work.
Enabling Airplane Mode on the Steam Deck
Now that you have a bit of an understanding of what airplane mode is, let us explore how to enable it on your Steam Deck.
Luckily, Valve has thought this through and made the option super easy to access anytime while you are in gaming mode.
1. Once you have your Steam Deck ready, you will want to bring up the quick menu.
You can open this panel by pressing the three dots button (...) on your Steam Deck. This button is on the bottom right side of your device.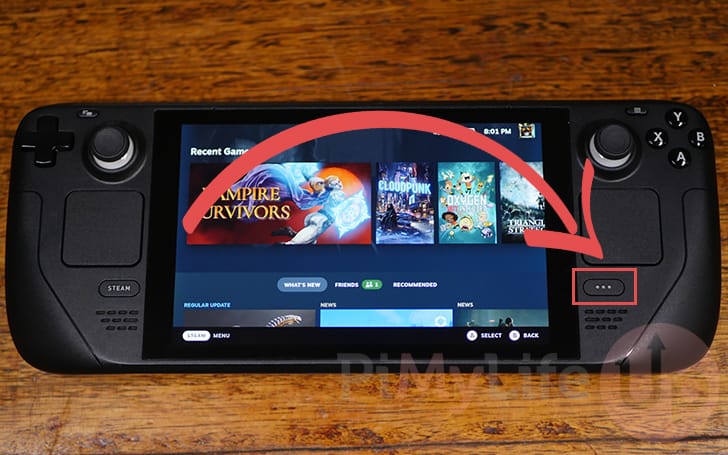 2. With the quick menu open, ensure you are on the quick settings panel.
This panel is represented by the cog icon. If you are not on this panel, you can simply click the icon to change to the correct tab.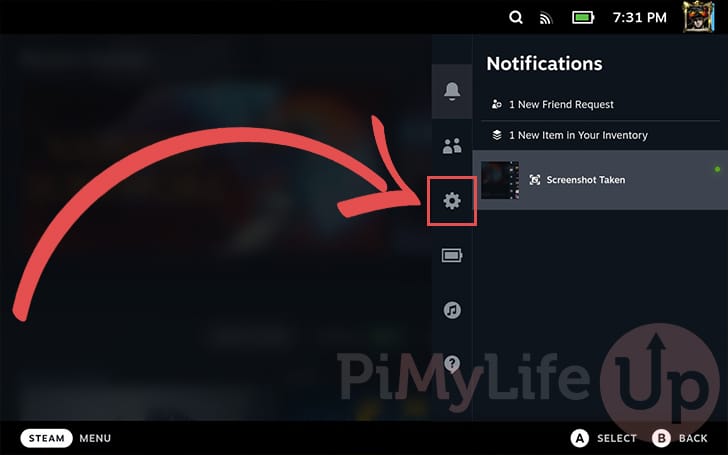 3. To enable airplane mode on your Steam Deck, all you have to do is click the "Airplane mode" toggle.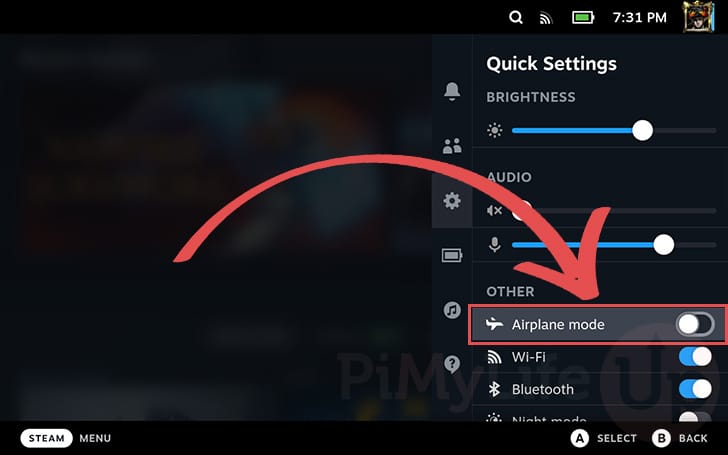 4. After enabling airplane mode, you should see that the toggle has now changed color to blue (1.).
You will notice that after enabling airplane mode, the "Wi-Fi" and "Bluetooth" toggles (2.) have been switched to the off position.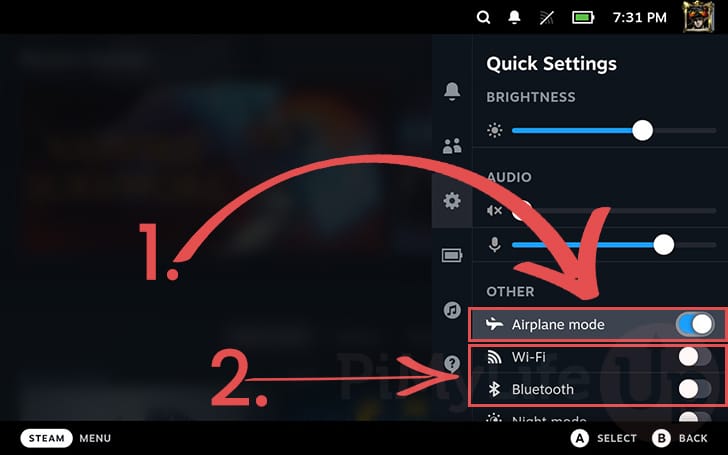 5. Disabling airplane mode is as simple as toggling the "Airplane Mode" option again (1.). If the toggle is no longer showing blue, then it means you have disabled airplane mode on your Steam Deck.
Wi-Fi will automatically be re-enabled after turning off airplane mode (2.). However, Bluetooth will remain off. If you were using Bluetooth previously, you must re-enable it.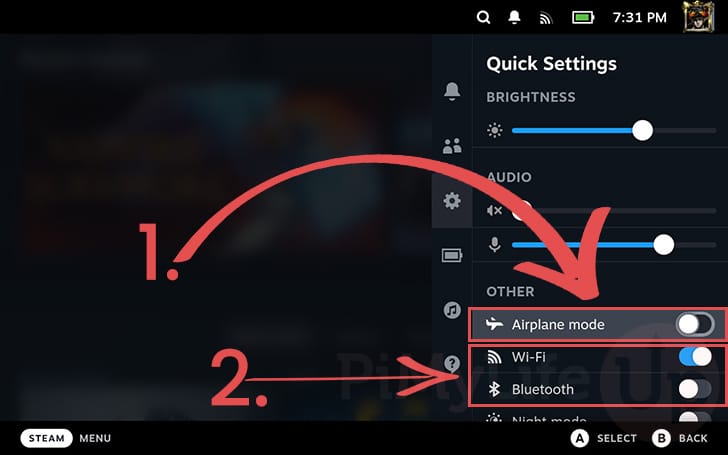 Airplane Mode vs Offline Mode
While airplane mode and offline mode are similar, there are a couple of fundamental differences on your Steam Deck.
Offline mode is a feature that is implemented into the Steam client. When enabled, Steam will grab a special limited token that allows it to continue to function for a limited time without access to the internet. You will lose access to games provided through functionality such as family sharing.
Airplane mode works somewhat similarly but is a feature that is implemented purely for the Steam Deck and its hardware configuration. It will disable Wi-Fi and Bluetooth, essentially disconnecting the Steam client from the internet.
Some have reported that using only airplane mode allows you to retain access to your family share games.
Conclusion
Hopefully, at this stage, you will now understand how to enable airplane mode on your Steam Deck.
This mode allows you to continue to use your Steam Deck while you are flying about or just generally traveling without access to Wi-Fi.
Please comment below if you have any questions about using this mode on your device.
If you found this guide to be useful, we recommend checking out our many other Steam Deck guides.