In this quick guide, we will show you how to switch to desktop mode on your Steam Deck.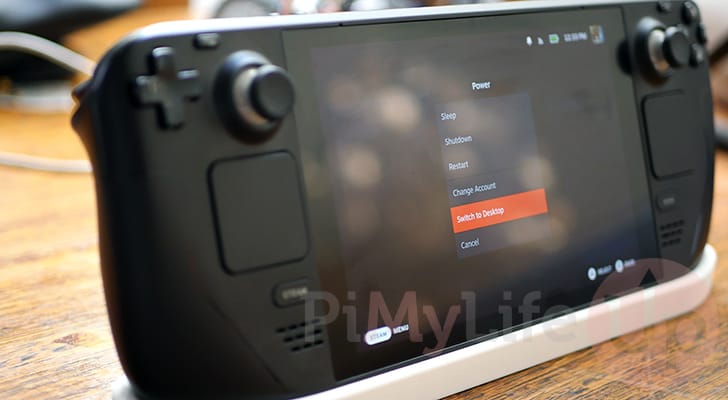 The Steam Deck is an amazing handheld gaming console packed with features while being highly customizable.
This handheld console features two modes you can swap between with relative ease.
The first is the Deck's sleek gaming mode, which lets you quickly jump in and out of games and install anything from the Steam store. This mode is very heavily optimized for the Deck and its controls.
The second mode on the Steam Deck is called Desktop mode. This mode helps bring a considerable amount of customizability to the Steam Deck. You can use this mode to install games and additional software and tools that aren't available through the Steam Store.
The Steam Deck achieves a level of customizability by giving you access to the entire underlying operating system, complete with a desktop interface. There is nothing sitting underneath the hood that blocks you from changing core functions. So, you could even use your Deck as a normal computer if you truly desired.
While in desktop mode, the Steam Deck is just like any other Linux-based device. You can install anything to this operating system as long as it has support for Linux. Additionally, you can even expose the games or software you install in Steam's gaming mode by adding them as a non-steam game.
You can even use desktop mode to install the Decky Loader plugin system for Steam, and install third-party game stores such as Ubisoft Connect, EA App, Rockstar Games Launcher, and more.
Best of all, the desktop mode on the Steam Deck isn't some secret hidden feature. You can switch back and forth between desktop mode and gaming mode with just a few short clicks.
Switching to Desktop Mode on the Steam Deck
In this section, we will show you the super straightforward steps to change to Desktop Mode on your Steam Deck.
1. The first step you must take is to open the STEAM Menu on your Steam Deck.
You can open this by tapping STEAM MENU in the bottom left corner or pressing the STEAM button on your Deck.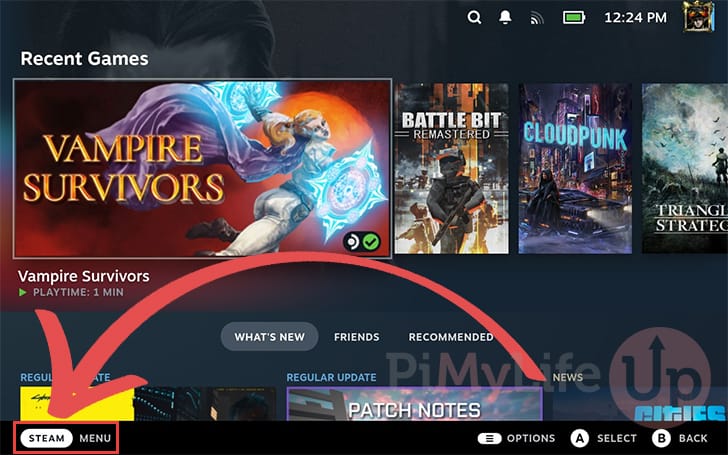 2. Once you have the STEAM Menu open, navigate down and select the "Power" option.
Despite its name, the "Power" menu has additional options unrelated to the power of your device.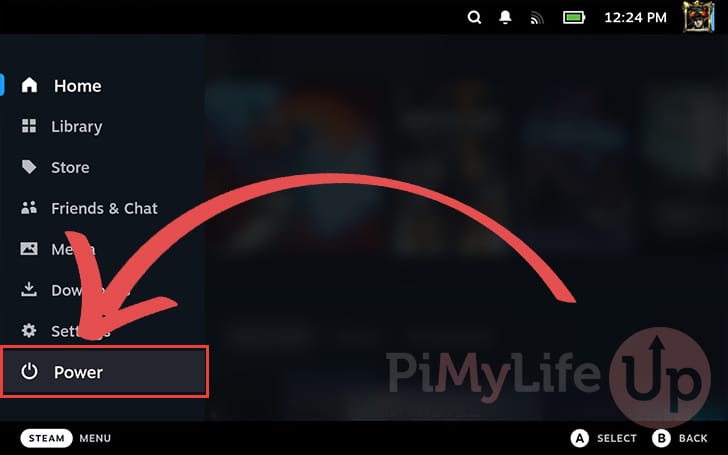 3. Now that you have the Power menu open, you simply need to select the "Switch to Desktop" option.
Your Steam Deck will begin immediately switching from gaming mode to desktop mode.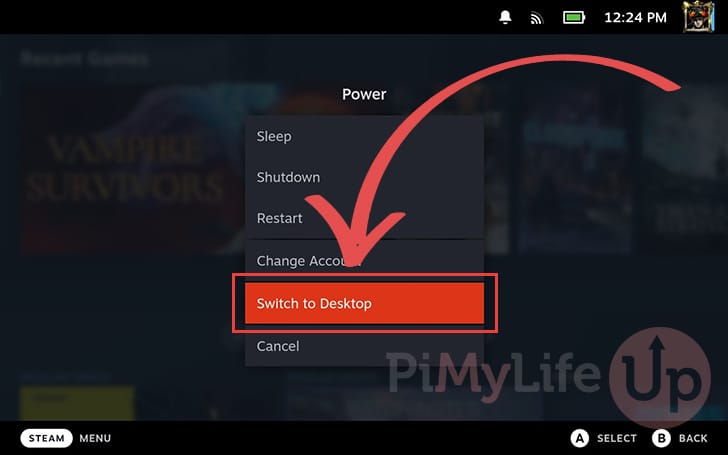 4. Below, you can see that our Steam Deck is now in desktop mode.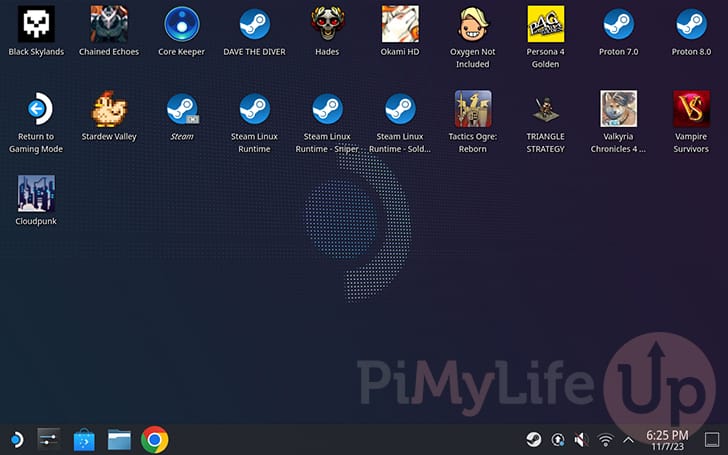 You can now navigate this like any other desktop operating system. Let us quickly cover basic controls that you should know when navigating desktop mode on your Steam Deck.
Right-Trackpad: You can use the right trackpad to move the mouse around the screen.

Tapping the trackpad will perform a left click.
Right Thumb Stick: Like the trackpad, this controls the mouse. By clicking the right thumb stick, you will perform a left click.
Right-Trigger: Performs a left-click when pressed.
Left Thumb Stick and D-PAD: Both the left thumb stick and the D-PAD act like using the arrow keys on your keyboard in desktop mode.
Left-Trigger: The left trigger performs a right-click on your screen.
X: Using the X button, you can open the virtual keyboard on your Steam Deck.
Other buttons perform different actions, but these are the most important ones to remember. One last thing: the touch screen remains fully functional outside of gaming mode. 
Returning to Gaming Mode from Desktop Mode
Now that you are in desktop mode on your Deck, you might wonder how to return to gaming mode. Over the following steps, we will show you how to return to gaming mode quickly.
1. Returning from gaming mode to your Steam Decks Desktop mode is incredibly straightforward.
On your desktop, you will see that there is an icon labeled "Return to Gaming Mode". All you need to do is double-click this icon.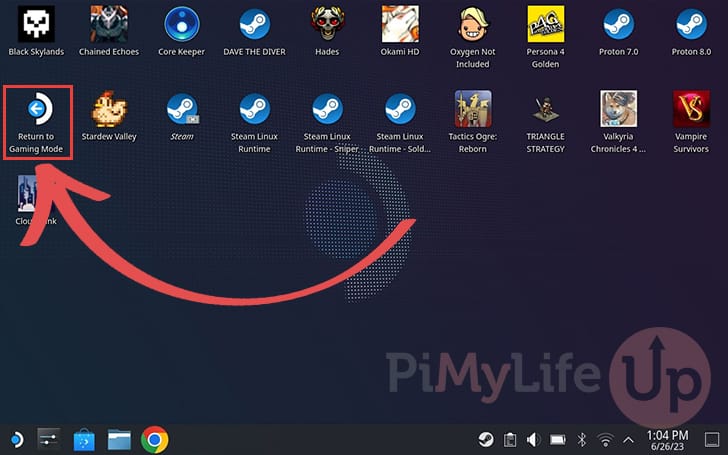 2. You should now be safely returned to gaming mode.
The switch can take a couple of seconds as the Steam Deck needs to close all the running desktop apps before it changes.
Conclusion
Hopefully, you will now know how to switch to desktop mode on the Steam Deck.
Desktop mode is one of the key features of the Steam Deck, as it gives you full access to the operating system.
Please feel free to comment below if you have any questions about swapping between gaming and desktop modes.
If you found this tutorial to be helpful, we highly recommend checking out our many other Steam Deck guides.